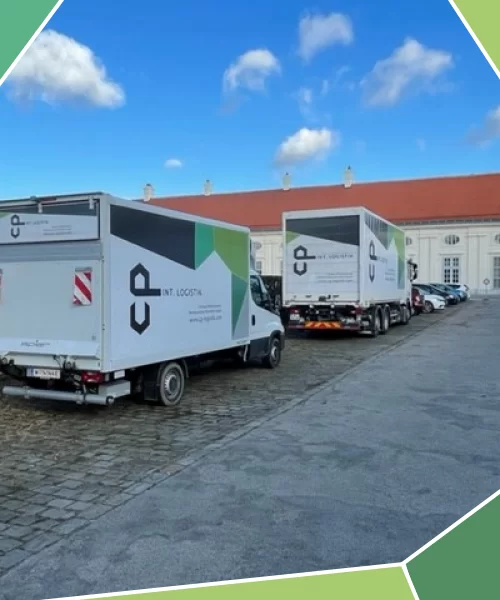 Top-level private moves performed by our professional movers in Vienna
Are you planning a move and want everything to go off without a hitch? We can help you with that! Whether within Vienna, Austria, Europe or worldwide - the team from CP Logistik International GmbH also organises and plans your private move. Our removal company has already carried out more than 5,000 removals - so we know what really matters and ensure professional order processing!
Our removal company based in Vienna is your competent contact point for private removals of any kind. Our range of services includes, among others:
Packing and unpacking of household contents service
Uninstalling and installing furniture
Special packaging for fragile and breakable furniture and antiques
Disposal of bulky waste and old furniture
Transport in furniture lorries
A heavy load team for transporting pianos, upright pianos or safes
Returnable packaging for sustainably protecting the environment
Customs clearance at home and abroad
Conducting moves by sea and air freight
Temporary storage of moving goods in our furniture warehouse (short or long-term storage options)
Carriage or transport of vehicles by container or lorry
Your partner for private moves – within Austria and worldwide
To ensure that your private move goes smoothly, a non-binding and free consultation is essential. Based on an on-site inspection and the information we collect, we will create a reliable and transparent offer for you. It isn't possible to visit? No problem! Send us photos and a list of goods to be moved by email or Whatsapp: we will then contact you by telephone to clarify the details.
Are you interested in our private move service? Just get into contact with our Vienna moving team – we can also handle special requests! We will be happy to help you.