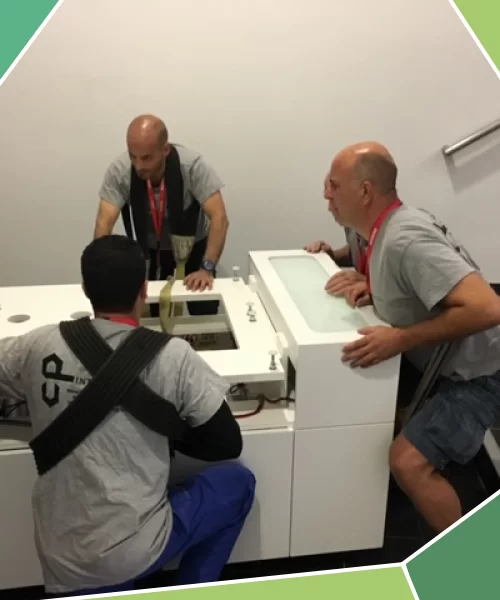 International furniture transport with your logisticians from Vienna
Do you want to transport furniture professionally? Whether within Austria or abroad - we are happy to help you. The CP Logistik International GmbH team from Vienna offers professional furniture transport that leaves nothing to be desired. Just convince yourself!
When it comes to international furniture transport, our experienced drivers from Vienna can transport furniture of all kinds – from bulky individual items to complete office furnishings.
One of our specialities is uninstalling and reinstalling billiard tables.
You can also confidently allow us to handle transport of sea and air freight for overseas deliveries. Our modern fleet of lorries ensures safe and punctual transport to your desired destination in Europe. You will also save costs by sharing the transport with other customers.
Safe and punctual transport of furniture and co.
Safety always comes first with our furniture transport, which is why we provide the goods with special protective packaging. We take care of the disassembly and then the reassembly of the furniture. In addition, we take care of all customs formalities.
Safe and punctual transport of furniture and co.
We'll take care of everything for you! On request, you have the option of temporary storage in our furniture warehouse. (Short and long-term storage options).
Our service appeals to you and you want to use our international furniture transport? Get in touch with our logistics company from Vienna. We look forward to your order and will be happy to provide you with an individual offer.